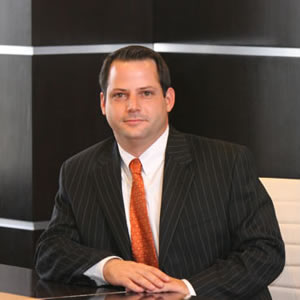 Michael Lipscomb, Esq.
Partner
Michael Lipscomb, Esq. is a partner at Lipscomb & Partners, PLLC, and an experienced intellectual property and commercial litigator and trial attorney.
"My clients appreciate that I am fully committed to producing the highest quality legal work product, providing exceptional service and adding value to their matters."
Practice Area:
Intellectual Property
Trademark, Copyright, Patent, Trade Secret, and Non-Compete litigation
Domain Name Disputes and Internet Law
Trademark Prosecution, including opposition and cancellation proceedings
Madrid Protocol and Community Trademark Applications
Trademark, Copyright and Patent Assignments, Licenses, Consent Agreements, Co-Branding Agreements, and similar types of agreements.
Computer Software Litigation
IP Licensing Campaigns (primarily for brand owners and software companies)
False Advertising Litigation
Unfair Competition Litigation
Commercial Litigation
Close Corporation Shareholders' Disputes
Escrow disputes following mergers and acquisitions
Disputes involving the sale of goods under the Uniform Commercial Code or the UN Convention for the International Sales of Goods
Collection of large debts due and owing
Breaches of Fiduciary Duty
Accounting and Legal malpractice claims
Education:
Mr. Lipscomb received his Juris Doctorate from The Cornell Law School, cum laude. At Cornell, Mr. Lipscomb earned a Certificate of Business Law and Regulation, was an editor for the Cornell Journal of Law and Public Policy and was a semi-finalist in Cornell's winter moot court competition. Mr. Lipscomb graduated from Syracuse University, magna cum laude with a bachelor in Public Affairs and a minor in philosophy. As a result of Mr. Lipscomb's scholastic achievements, he was admitted to the Phi Beta Kappa and Phi Kappa Phi honor fraternities.
Presentations:
Pembroke Pines, FL; "Aggressive Advertising Tactics: How To Stay Within The Law"; Business Expo International, The Grand Palms Hotel & Golf Resort – December 2, 2010.
Davie, FL; "Intellectual Property: How To Protect Your Company's Greatest Asset"; Grow Your Business Seminar Program, The Signature Grand – November 11, 2010.
Ft. Lauderdale, FL; "Top 10 Legal Tips For Getting Paid In A Tough Economy"; South Florida Business Expo, Fort Lauderdale Marriott North Hotel & Convention Center – September 30, 2010.
Representative Matters:
Represented a 150 store chain of wine and spirits stores in a bet your business trademark suit. Co-tried the case, and obtained a jury verdict of infringement for our client.
Represented a telecommunication company in a suit with $350,000,000 at issue against a software manufacturing company. Successfully obtained summary judgment on an outcome dispositive issue prior to settling the matter favorably for our client.
Represented a mortgage company against an approximately $3,000,000,000 in sales design/build firm in a bet your business trademark suit. Successfully settled dispute via a confidential settlement payment to our client.
Represented a small restaurant chain against one of the nation's largest restaurant chains in a bet your business trademark suit. Settled the dispute via a confidential settlement payment to our client.
Represented a game manufacturer in a series of significant patent infringement suits. Obtained stipulated six figure judgments that were used as leverage to obtain subsequent verdicts.
Represented a developer in an $11,000,000 dispute over a failed real estate development partnership in central Florida. Obtained a walk away settlement.
Successfully negotiated with 97 condominium buyers to cancel their preconstruction contracts.
Represented dozens of companies including franchisors, franchisees, architects, retail stores, manufacturers and distributors in routine trademark, copyright, patent, trade secret and domain name disputes.
Community Involvement:
President of the Cornell Club of Greater Miami and the Florida Keys (2006-2007)
Co-Founded the All Ivy Plus Club (2006)
Graduate of Leadership Miami (2005)
On the Advisory Board for Best Buddies International (2005-2006)
Advising attorney for Legal Art (2005-2007)
On the Board of the Green Room Society (2006)
Secretary of the Cornell Club of Greater Miami and the Florida Keys (2004-2005)