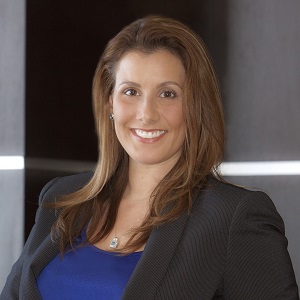 Angela M. Lipscomb, Esq.
Partner
Angela M. Lipscomb, Esq. is a partner at Lipscomb & Partners, PLLC, who focuses her practice on complex commercial and intellectual property litigation.
Practice Areas:
Intellectual Property
Patent Litigation
Trademark, Trade dress, and Trade secret litigation
Copyright Litigation
Trademark Prosecution, including opposition and cancellation proceedings
Trademark, Copyright and Patent Assignments, Licenses, Consent Agreements, Cobranding Agreements, Distribution Agreements and similar types of agreements
False Advertising Litigation
Unfair Competition Litigation
Commercial Litigation:
Shareholder and Partnership Disputes
Non-compete Litigation
Disputes involving the sale of goods under the Uniform Commercial Code or the UN Convention for the International Sales of Goods
Collection of large debts due and owing
Breaches of Fiduciary Duty
Representation of Receivers and Trustees
Education:
Ms. Lipscomb received her Juris Doctorate from the University of Florida Levin College of Law, magna cum laude. During law school, Ms. Lipscomb interned at the Miami-Dade State Attorney's Office for two semesters as a legal intern certified by the Florida Supreme Court and participated in numerous bench and jury trials.  Ms. Lipscomb was also a successful member of the International Commercial Arbitration Moot. Prior to law school, Ms. Lipscomb graduated with a B.A. in English, magna cum laude, from Florida State University.  As a result of Ms. Lipscomb's scholastic achievements, she was admitted to the Phi Beta Kappa and Phi Kappa Phi honor fraternities.
Representative Experience:
Serves as outside general counsel to an international beauty and haircare company, including the defense and enforcement of its trademark portfolio and overseeing its licensing and international distribution agreements.
Participates in national litigation to enforce various patents on behalf of inventors, patent holders and patent assignees.
Successfully defended multiple companies against patent infringement actions and actions seeking declarations of non-infringement
Represented court-appointed receiver over a company engaged in the business of originating and servicing over $200 million in mortgages on behalf of approximately 800 investors.
Represented court-appointed receiver in the United States District Court for the Southern District of Florida in a $36 million Ponzi scheme involving FOREX trading.
Community Involvement:
Board Member, Legal Services of Greater Miami, Inc.
Board Member, Miami-Dade Chapter of the Florida Association of Women Lawyers (2011-2013)
Veteran's Pro Bono Project (providing free legal services to veterans of the United States military)
Board Member, Lower School Family Association of the Pine Crest School